We are a trusted advisor to successful entrepreneurs, companies, alternative asset managers and investors. We are a group of dynamic professionals who are driven to get the best possible result for our clients.
Our Founder
Peter Laurent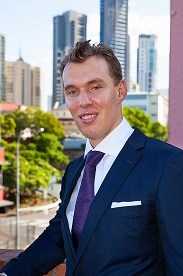 An experienced commercial manager and finance professional, Peter's career has included roles in Singapore, the United States, Australia and New Zealand, mostly in the technology and environmental science sectors. Since founding Brisbane Consulting he has worked on projects for several ASX 200 companies, international listed companies, large NFPs and SMEs, mostly in the areas of strategy, capital raising, commercialisation, digital transformation and business process improvement.
Brisbane Consulting Career

In 2006 Peter Laurent founded a small internet technology investment firm. After developing a following among technology entrepreneurs and SME owners, with the help of John Murdoch this entity became Brisbane Consulting.
Today we are instructed by entrepreneurs and investors looking to develop projects, businesses and technologies in many different markets around the globe. We help develop and execute their business plans and provide access to the right strategic resources. Alongside this, we work with many large public and private organisations to help find and fund required resources, partners, technology and key personnel to deliver outstanding returns for stakeholders.
Peter holds a Bachelor of Business (Management) from QUT and an MBA from the University of Queensland.
For more information contact us.
Learn more about Brisbane Consulting.